About us
The Game Instructors association was created in 1967 and was originally called the APGAI or the association of game angling instructors. It was around 1997 that the organisation changed its name to the Game angling instructor's association and is now know as GAIA.
GAIA's four key aims are:
To establish and maintain a high standard of technical and practical knowledge and skills for game angling instruction/coaching.
To administer and manage GAIA's awards and to support high standards of technical competence in such other awards and certification for game angling coaches/instructors that may at any time involve the Association.
To promote GAIA and the professional integrity of its Members.
To establish GAIA as a recognised professional organisation for game angling both nationally and internationally.
GAIA is administered and managed by a Management Committee.
GAIA Members must respect and adhere to the GAIA Codes of Practice.
Most active GAIA Instructors hold First Aid Certification and are DBS checked. Those that work with children, disabled or vulnerable persons also hold Child Protection and Awareness Certificates. This ensures you can engage only the best and safest qualified Instructors.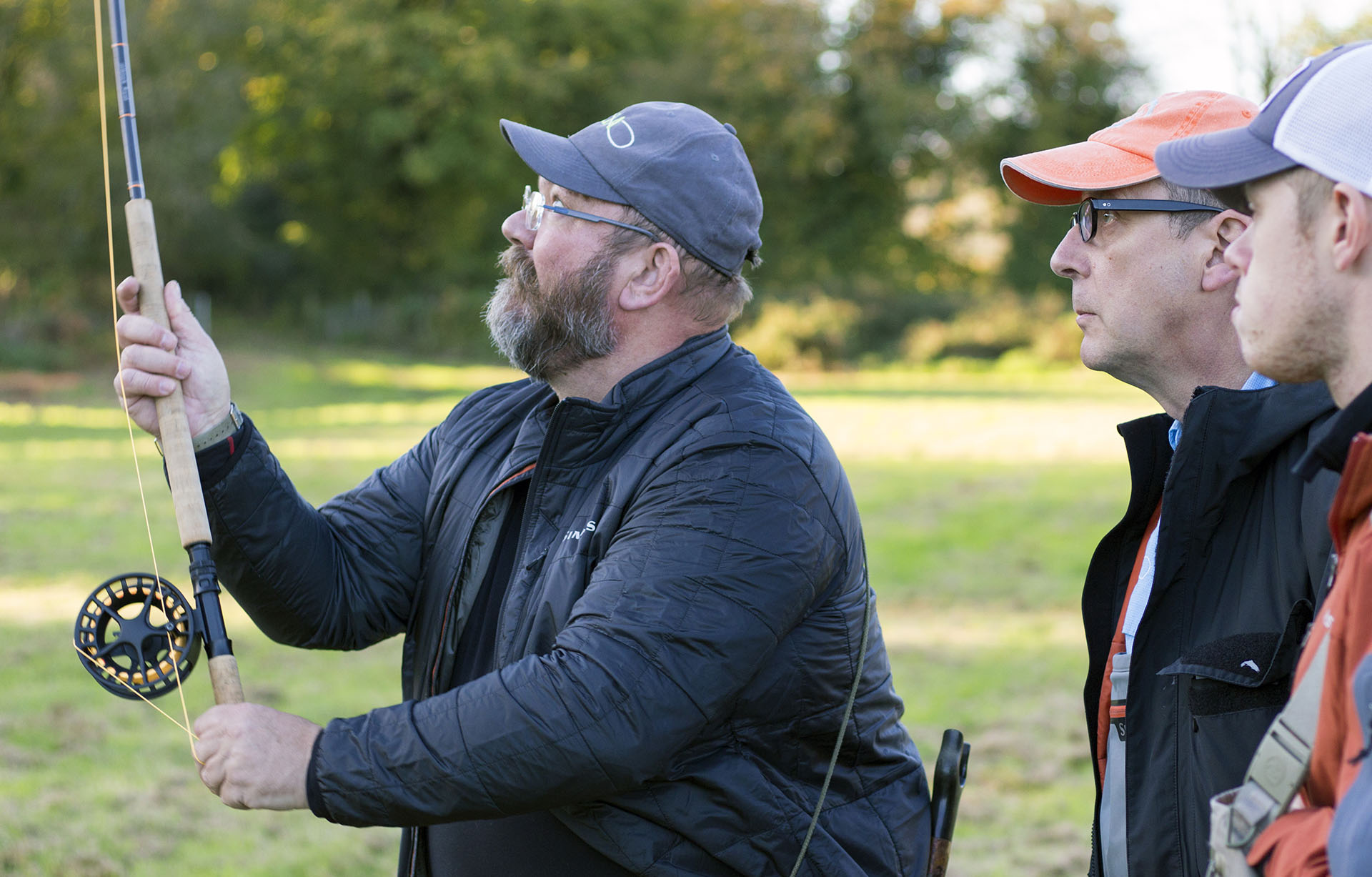 Our Instructors can tutor all ranges of abilites individual complete novices through to lifelong fly fishers that want to change their style of casting, eradicate a casting fault or learn a new technique. GAIA Instructors are also used in schools, ladies groups, the Armed Forces such as Help for Heroes and lots of other organisations. We work closely with the Angling Trust as their preferred supplier of fly casting tuition.
Find an Instructor convenient to your location. If you would like to join GAIA and start on the road to becoming a qualified Instructor we welcome new members.
FIND YOUR LOCAL INSTRUCTOR AND GET IN TOUCH NOW