GAIA Instructor's Certification
All GAIA Instructors go through a rigorous training process in order to gain membership. By these means we ensure the highest possible standards, right down the line.
Although our instructors will of course vary in style, experience and areas of expertise, we all use recognised teaching methods and techniques. This means that for those choosing to start fishing, develop new skills, target new species and visit exciting new fishing destinations GAIA will always be able to help. We pool knowledge and share information which means our instructors and their clients get to enjoy the very best experiences fishing has to offer.
There is no prescribed GAIA method, every pupil is treated as an individual. As we all differ in ambition, physique, dexterity and disposition, so too must effective teaching.
At GAIA we readily acknowledge that no one instructor, target species or piece of water can teach everything there is to know about fly fishing. We wholeheartedly embrace diversity.
Evolution in teaching methodology, continual development and open lines of communication are key to our organisations success. Ultimately they allow us to achieve our goals and teach our clients how to achieve theirs' efficiently and effectively.
We understand fishing as a leisure activity. It's about getting outdoors in nature, it's about enjoyment and it's about fun.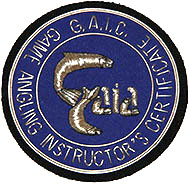 GAIA Instructor's Certificate (GAIC)
GAIC is the minimum requirement of a GAIA Instructor. The Standard of this qualification is therefore set very high. It is achieved by a combination of portfolio development and practical assessment. Attainment requires dedication and a considerable investment in time and effort.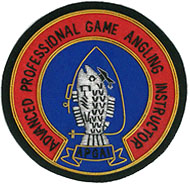 Advanced Professional Game Angling Instructor (APGAI)
APGAI is progressive of GAIC. It is achieved by continued portfolio development and additional practical assessment to standard of the APGAI syllabi. It is awarded to instructors showing comprehensive technical knowledge and practical skills in game angling.