Fishing the Blackwater
When I finally convinced my wife to move to the country it was incredibly difficult to keep myself from jumping for joy, not at the prospect of peace and quiet nor the thought of building a new house, but because I was about to pull off the masterplan! We were moving to a location near Mallow in County Cork, which would place me no more than 10 minutes from the majestic River Blackwater.
That was back in 2004 and fly fishing for salmon was not something which I was particularly good at, or confident in using as a method to pursue the king of fish. Being near Mallow allowed me to travel with ease to one of my favourite locations on the river, and spend time when no one was around trying to Spey cast or at least that's what I thought I was doing. Sometimes it went well, not that I understood why it was working, but more often than not I was struggling to get a fly out effectively and efficiently. I picked up a lot of bad habits and when I look back now, some were not just bad but dangerous. I sometimes had helpful intervention from other anglers who knew a bit more than I, but I also unwittingly learned their bad habits. I'd reached a big barrier and knew that I would resort to putting down the fly rod if I did not get some help with my casting. I contacted a qualified instructor and in a short few lessons I had achieved a level of competency which ensured that I was now enjoying my day on the river. Importantly I now knew why I had been casting poorly and how to correct my bad habits. It was at that point that I truly became hooked, no pun intended.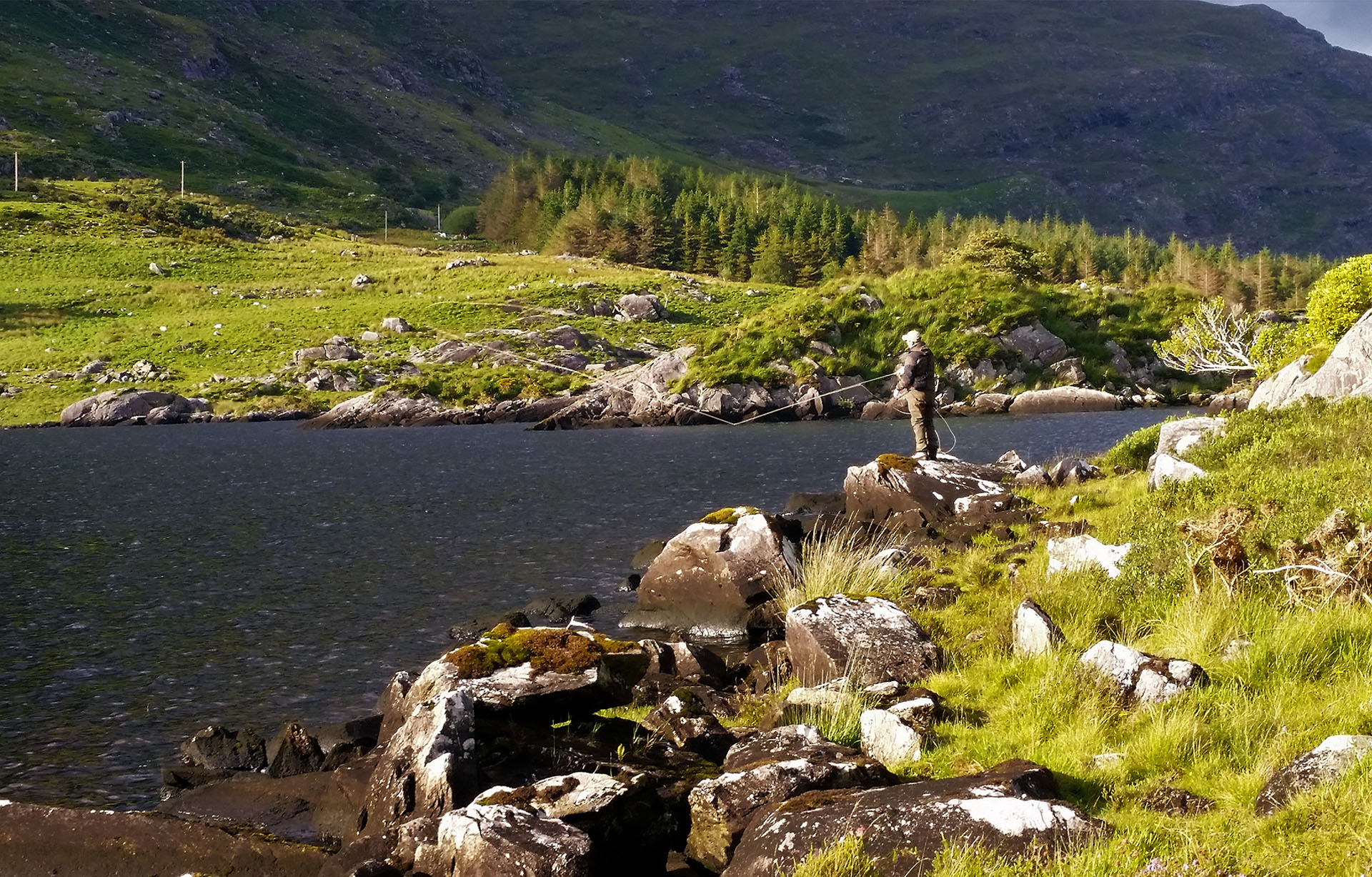 Casting effectively allowed me to deal with conditions which would have other anglers heading for home or the high stool. In time I learned to cast off my left hand and this truly opened up new opportunities for me. Being able to cast off either shoulder and from either bank has allowed me to enjoy my time on the river a lot more. The pursuit of the perfect cast is every bit as much a part of my day on the river as fishing itself. Catching that elusive bar of silver is a bonus.
My fly fishing journey has lead me to becoming a Professional Game Angling Instructor with the double hand rod. I offer my services as a guide and instructor on the River Laune and River Blackwater in Southern Ireland and cater for individuals, groups and corporate team building. I have access to some of the best beats on both rivers and design programs to suit all levels. So no matter what age, young or not so young, male or female, why not give fly fishing a go, I promise you will not regret it. I certainly haven't.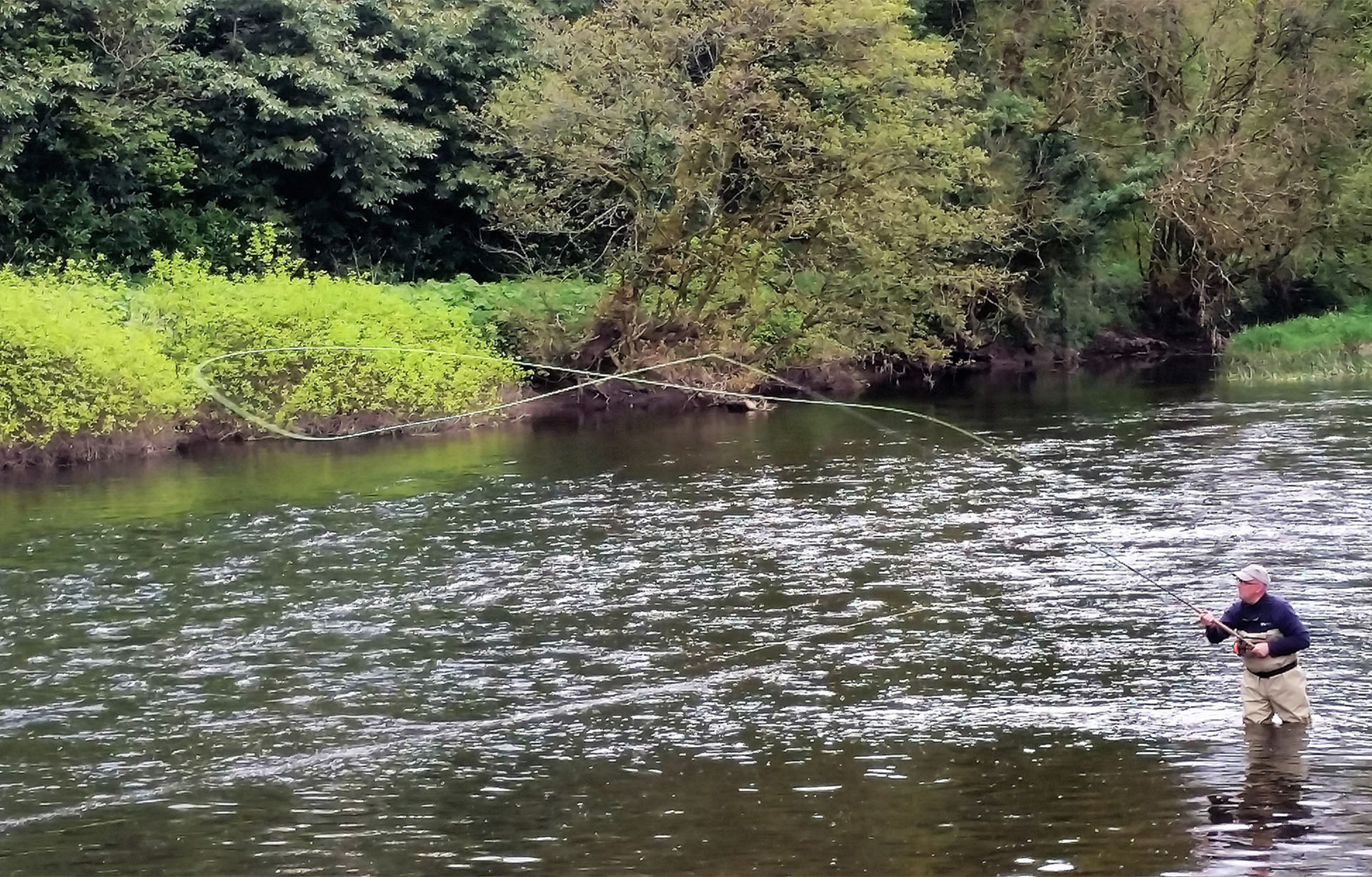 Oh, nearly forgot to mention, I am still paying for pulling off the masterplan but it's worth it!