If you are looking for a new hobby or pastime why not take up Trout Fly Fishing and join the many fly fishers, that not only get to fish in some of the most beautiful places but that benefit from the tranquillity and pleasure that fly fishing brings. Fly fishing is known to improve your personal wellbeing and health. It offers gentle exercise, relaxation and the thrill of taking fish - a combination that is hard to beat.
The ability to cast a fly to a rising fish is one of the most pleasurable of pastimes, the excitement of catching that fish is the icing on the cake. The ability to do this often means a stealthy approach and the expertise to gently place the fly in the correct place without spooking the fish.
Fly fishing is often called the Gentle Art and it is certainly not a question of strength but one of technique. GAIA Instructors are trained to highest standards and are all capable of imparting their knowledge of the technique of fly casting so that you can get the maximum from your fly fishing. GAIA instructors can quickly assess your casting action and tutor you how to overcome any minor or major casting faults.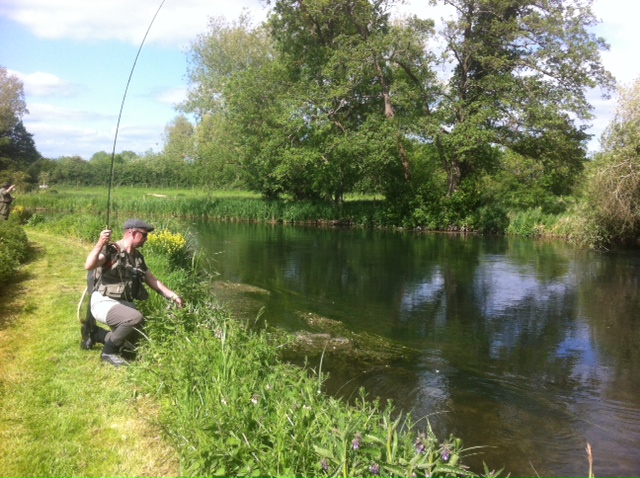 Most active GAIA Instructors hold First Aid Certification and are DBS checked. Those that work with children, disabled or vulnerable persons also hold Child Protection and Awareness Certificates. This ensures you can engage only the best and safest qualified Instructors.
Our Instructors can tutor from individual complete novices through to lifelong fly fishers that want to change style of castings or eradicate a bad casting fault. Our Instructors are also used in schools, ladies groups, the Armed Forces such as Help for Heroes etc and lots of other organisations. We work closely with the Angling Trust as their preferred Supplier of Fly Casting tuition.
Why not use our search facility here and look for an Instructor convenient to your location. If you would like to join GAIA and start on the road to becoming a qualified Instructor we are always happy to accommodate new members. To join GAIA click here.